Eagles soar above the rest, upon the great big clouds. With respect and smiles for one and all, we show our colors proud.
The mission of the Carbon Cliff-Barstow School District is to prepare our students to be academic and career ready. Trust us to help your child reach their full potential as a confident lifelong learner. We're proud to have Principal Ted Trueblood leading our school alongside Superintendent Eric Lawson. Our staff of 40 educational specialists are eager to foster your child's love for learning.
School Board Meeting Date Change
The Regular Board Meeting has been changed from Monday, June 19, 2023 at 6:00p.m. to Monday, June 12, 2023 at 6:00p.m.
School Board Member Opening
Carbon Cliff-Barstow School District #36 is looking to fill one board member seat. Please send resume and letter of interest to Eric Lawson, Superintendent - elawson@ccb36.com
2023 Summer Enrichment Information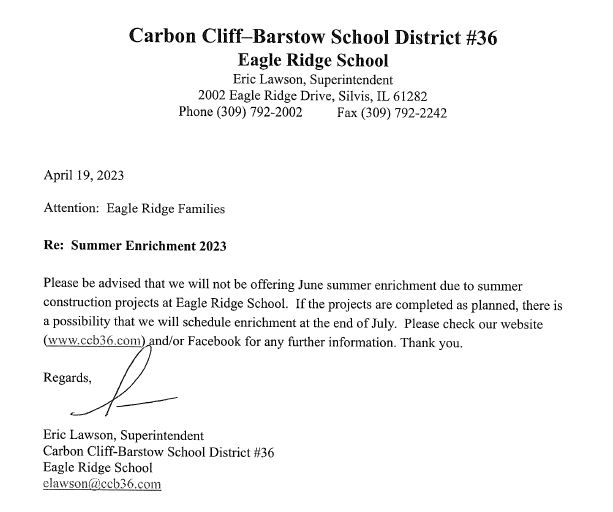 Eagle Ridge School 2023-24 Pre-K Information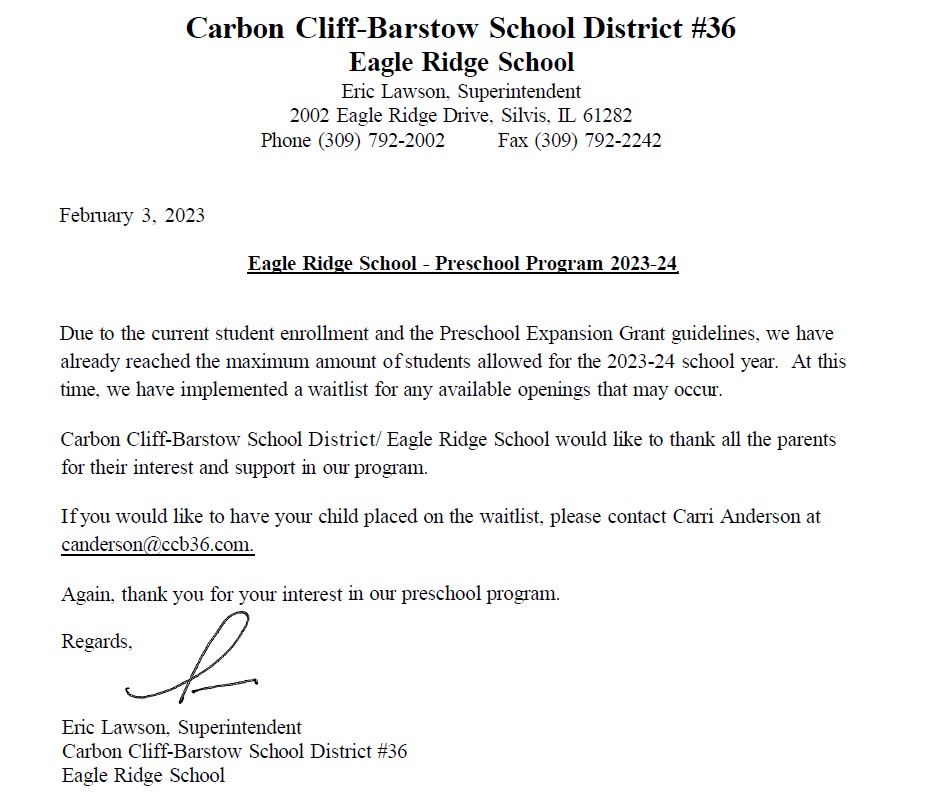 Eagle Ridge School Drop Off-Pick Up Instructions
Congratulations Class Of 2023
Every Student - Every Day