Current Job Opportunities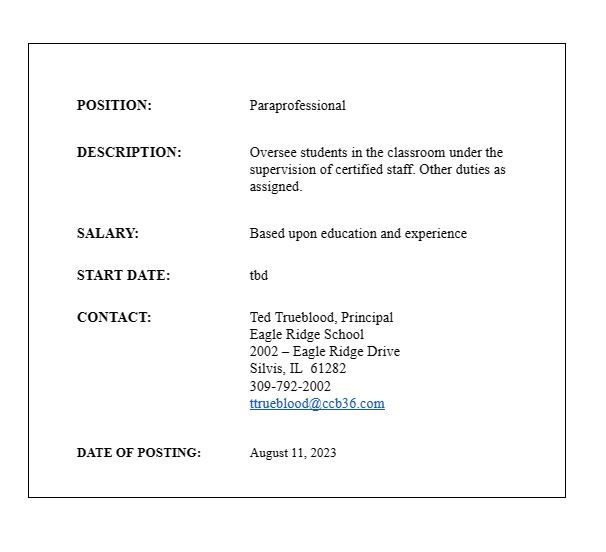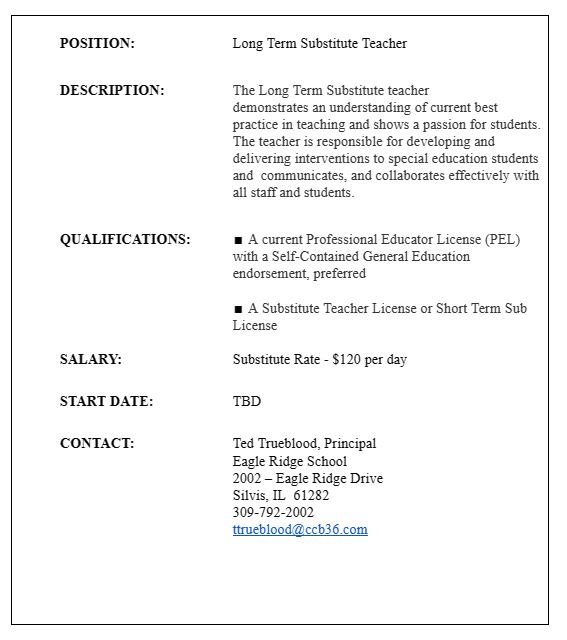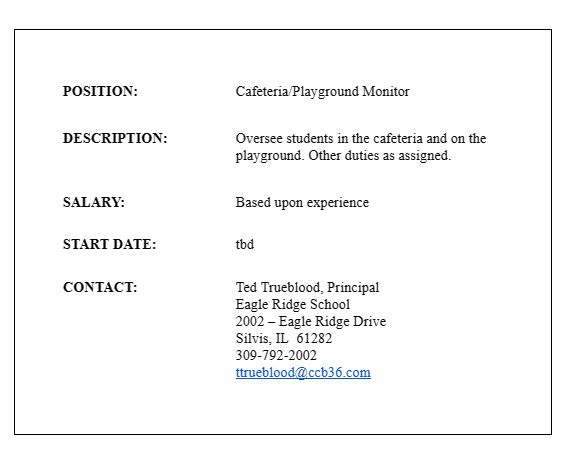 Substitute Teacher Application
To fill out an employment application for the Eagle Ridge School District, download the Substitute Teacher Application. When prompted you may save the file to your computer or just click open. To fill out the application, just click on each box and type in the required information. We recommend saving the application to your computer once you are completed if you haven't already done so. If you saved the application to your computer you can e-mail it to Tara Schofield - tschofield@ccb36.com. Be sure to indicate in the e-mail that you are attaching an application. If you do not have e-mail access readily available or if it's more convenient you can print it out and mail in the application to:

Eagle Ridge School
Attention: Tara Schofield
2002 Eagle Ridge Drive
Silvis, IL 61282

Subbing Information: To be put on the Teacher Sub list, you can contact Tara Schofield, between the hours of 8:00 a.m. and 2:00 p.m. at (309) 792-2002.